Please see below for our Operating Procedures at Covid-19 Alert Level 2.
About Hopscotch Childcare & Preschool, Otorohanga
Hopscotch Childcare and Hopscotch Preschool are two privately owned centres in the rural town of Otorohanga.  They're managed by the owner and Licensee, Charlotte Clapcott.  Both Centres are open from 8am to 5.15pm.
Our centres are family-based with strong ties to the community. Our children are able to experience many out of centre activities such as: We take regular walking trips to the park, Kiwi House, library and Beattie Rest Home.  Our local fire station and ambulance officers visit us at the centre.  We get to watch the College school performance and Kapa Haka groups.  In the summer, our Preschool children visit the local swimming pools every week to have fun and gain some water confidence.  We visit the local primary school for their annual pet day.
We have a great outside space with lots of challenges, a huge sandpit and a vegetable garden for the children to grow plants and flowers. Our inside areas are open plan with high ceilings.  Resources are constantly being upgraded and improved to ensure the children  are interested, stimulated and creative in their play.
We like to provide a calm, consistent yet adaptable environment where all children can have fun, gain independence, confidence and respect, and have the opportunity to express individuality.
Teachers have regular planning meetings to discuss the curriculum and current focuses, which are based around the children's strengths and interests.
Our latest ERO reports are available on the Education Review Office website – see the link below.
Childcare
Hopscotch Childcare is purpose-built and opened in February 2005.  It's licensed for 35 children, including 12 under the age of two.
The childcare centre is split into two areas:  Infants and Toddlers.
Infants are aged from 3 months to approximately 18 months.  We have two teachers in this area.  A Support Teacher works part-time every day to cover breaks and time off the floor to prepare children's profiles.  We try to have no more than six children in this age group.  However, if the numbers increase, we recruit additional staff as we like to keep the staff to child ratio at 1:3.

Toddlers are aged from 18 months to around 3½ years.  We have four permanent full-time staff in this area.  An additional Support Person covers their breaks and time off the floor to prepare the children's profiles.
Morning and afternoon tea and a late snack are provided by the centre.  Parents are required to bring a lunchbox and water drink bottle for their children.  The children have a short mat-time three times a day, before meals.  All meals are eaten together at a table (or highchair).
Children are given free choice as to the activities they would like to be involved in throughout the day.
Preschool
The Preschool is a fully refurbished ex-church hall and opened in May 2008.  It's licensed for 30 children over the age of three.  Children generally transition to the Preschool between the age of 3 years 5 months and 3 years 8 months.
Most children at the Preschool attend at least three days a week.  However, this is a personal choice and not a requirement.
The Preschool provides morning and afternoon teas as well as a late snack.  Parents will be required to bring a lunchbox for their child each day.
All our full-time teachers at the Preschool are fully qualified. We also employ a full-time office manager.
The Preschool focuses strongly on preparing the children for school.  This involves individual plans, time for literacy and numeracy activities and emphasis on becoming independent.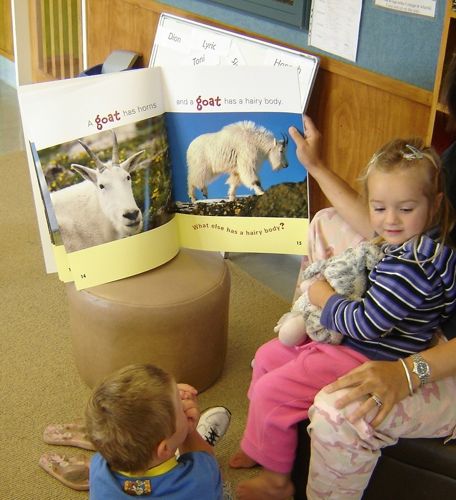 Centre Operating Procedures for COVID-19 Alert Level Two:
These operating procedures apply during COVID-19 Alert Level 2.  They are based on Ministry of Health (MoH) and Ministry of Education (MoE) advice as at 7th September 2021.  They are automatically superseded should MoH or MoE advise change to require greater restrictions.  Should MoH and MoE advice become less stringent these operating procedures shall be reviewed and amended as appropriate.
Purpose
The purpose of this document is to ensure that Hopscotch operates as safely as possible during Alert Level 2.
Rationale
It is important that children, staff, parents and whānau are both protected from infection and prevented from spreading infection.  It is also important for Hopscotch to support our local community. The teaching profession's Code of Professional Responsibility, and the values that underpin the code, include commitments to learners, families and whānau, and to society. These are continuing commitments, ones that we must fulfil in the safest possible way.
These operating procedures are intended both to ensure that our centre is safe and to give everyone in our community confidence that we are as safe as we can be.
Key Public Health Principles
At Alert Level 2 it's now okay to leave home, but we need to do so in a safe and conscientious way. The two key public health principles that support our approach at Alert Level 2 are:
First to minimise the risk that someone gets infected, and
Second to ensure we can identify and contact anyone who has been in close contact with a person, if someone in a service is infected.
In an early learning environment, it is not practical to have a physical distance between children and adults. Young children require a lot of physical support and it is not possible to explain or maintain a physical distance between young children. This means good hygiene practices are even more important.
It is also important that parents and caregivers fully support this approach by doing their bit – keeping children home if they are unwell and seeking medical advice about whether a child may need to be tested; and ensuring good hygiene practices at all times.
Specific public health measures to be taken at Hopscotch are listed below.
Health Monitoring
See our website for up-to-date Child health and Staff Health policies.
Children who display any symptoms at home must not attend Hopscotch.
Parents, caregivers and staff are responsible for monitoring their own health and must not come to the centre if they feel at all unwell.  Parents or caregivers must not bring their child to Hopscotch.
Children will be monitored closely for health concerns whilst at Hopscotch. If they display any symptoms of illness during the day (specifically a sore throat, cough, sneezing, blocked ears, head cold, fever or body aches.), they will be isolated and the parent or caregiver will be contacted immediately and asked to collect their child.
Symptoms must not be masked by providing children with pamol or other forms of medication.
If anyone at Hopscotch has symptoms of a respiratory illness, we will call Healthline (0800 358 5453) for advice. Parents and caregivers should seek medical advice (from Healthline or their GP) about whether a child may need to be tested for Covid-19 as part of efforts to quickly detect and eliminate the virus in the community.
There is no requirement to notify the community that either a child or staff member is unwell or has been tested for Covid-19, as the proportion of those tested returning a positive result is very low. There are also privacy concerns to take into account.  If we are notified of a positive test result, Public Health and the Ministry will support us with messaging to our community.
Additional Health Measures
The Ministry of Health advise regular handwashing for at least 20 seconds, and drying hands thoroughly afterwards.
Parents and caregivers should wash their hands and their children's hands before leaving home to come to Hopscotch. Staff will encourage children to wash their hands on arrival at Hopscotch.
We will ensure that all children and staff regularly wash and dry their hands during the day.
We will ensure hand sanitiser is available – but staff/kaimahi will supervise its location and use.
Everyone will be encouraged to use the hand sanitiser at the entrance before entering and after leaving the building.
Opportunities shall be taken to discuss with the children how infections can be spread by coughing, sneezing and touching.
As with our normal common practice, food and drink must not be shared; hands and faces must be cleaned both before and after eating; staff shall eat separately from the children. Morning and afternoon teas will be supplied as usual in accordance with public health guidance.
Shared food at birthday parties will not be allowed and candles will not be used.
In accordance with our existing Cleaning Policy, all surfaces will be disinfected and cleaned daily. In addition, door handles, commonly touched surfaces and in-use resources shall be sanitised regularly during the day.
Face coverings are not required in early learning services and early learning services are not expected to provide face coverings for children or staff. It remains an option for those individuals and a decision for the individuals and parents/caregivers. Our staff have chosen not to wear face coverings.
Visitors to the centre will be requested to attend when there are the least number of children attending during the day – ie after 3.30pm.
Indoor Temperature
The indoor temperature will be set at a minimum of 18°C Celsius as required by the Ministry of Health.
The sleep rooms will be ventilated by opening the windows and the temperature will also be set at 18°C using the air conditioning unit.
Toys, Resources & Equipment
All toys and resources can be used as usual.
Outdoor play areas and equipment including sandpits can be used but children must wash their hands or use hand sanitiser before going back inside.
Resources will be wiped down at the end of each day. As is our usual practice, dress ups and other fabric items shall be regularly laundered and any item that has been in children's mouths will be removed from the play space and thoroughly cleaned.
Sleep furniture will be wiped down in between each bed change, as is our usual practice.
High touch surfaces (tables, chairs, doorknobs, light switches, remotes, handles, desks, toilets, sinks) will be cleaned regularly throughout the day. In our infant room, this will include table legs and items a child uses to pull themselves up to a standing position.
Mass gatherings
Educational facilities are not considered mass gatherings because they operate in a controlled environment. This means there are no restrictions on numbers of people indoors or outside during the operating hours for Hopscotch other than what other public health or health and safety measures require, and usual licensing and building requirements.
The exception is where people from outside the early learning service may be attending the gathering then the indoor mass gathering rules will apply.
For this reason, we will not be holding any family events during Alert Level 2.
Physical Distancing
Young children require a lot of physical support and it is not possible to explain or maintain a physical distance between young children given the age of the children and set up of Hopscotch. This means good hygiene practices are even more important. There will not be a measurable physical distance between children or children and staff.
Adults should, where practicable, use one metre as a guide between themselves and other adults.
We will not be undertaking any excursions at Alert Level 2, with the exception of children transitioning from the Early Learning Centre to the Preschool. During this time, both the teacher and children involved will maintain a two metre distance from others outside the service.
Contact Tracing
To support contact tracing we must keep records of who was at our service and when.  It's important that your child is signed in and out of the centre each day using the tablet with your own individual pin code.  Do not share your pin code with anyone else.  Contact tracing will not be accurate if you share your pin code.  If you forget your code, we will be able to give this to you at reception or by text, email or phone.  We also keep records of staff attendance.  We will ensure that any other adults, such as necessary tradesmen for repairs and the cleaner, will also leave a record of their names and attendance.
Fees and Subsidies
During Alert Level 2 your child's place at our centre will be protected until 30th September 2021, even if they do not attend.
Normal fees will apply from 13th September 2021.
All absences require a DAILY explanation of the reason for the absence. This must be provided either by text, phone, email or in person within 30 minutes of the child's booked arrival time EACH DAY that they are absent.  If no explanation for an absence is received within 30 minutes, a charge of $25 will be applied automatically.
The Ministry of Social Development has advised that the childcare assistance subsidy will continue as usual.
 Managing a confirmed or probable case of Covid-19
If there is a confirmed or probable case linked with Hopscotch, we will be advised by the Medical Officer of Health or our local Public Health Authority. Health authorities will direct us of the next steps.  That will happen quickly and support will be provided to assist us to communicate with and support our parent community – and our staff.
If the person or persons who are a confirmed or probable case have worked in or attended Hopscotch when they could have been infectious (which could start up to 2 days prior to having symptoms) Hopscotch will be closed for at least 72 hours to allow time for contact tracing and a clean of the service to align with Ministry of Health guidelines.
Close contacts at Hopscotch would be anyone who had:
face-to-face contact in any setting within two metres of a case for 15 minutes or more;
having been in a closed environment (e.g. hospital waiting room) within two metres of a case for 15 minutes or more.
Close contacts will be required to self-isolate and will need to monitor for symptoms. In some situations health authorities could require closure for longer periods of time, up to 14 further days. This is likely to be because health authorities consider there could be risk of community transmission or there could be a large number of cases that mean a high proportion of children and staff could be considered close contacts and therefore need to self-isolate.
Please also see our Facebook page for more information: https://www.facebook.com/Hopscotch.kiwi/.